A broad omnichannel communication strategy for university services: towards staff, students, industry partners and local communities.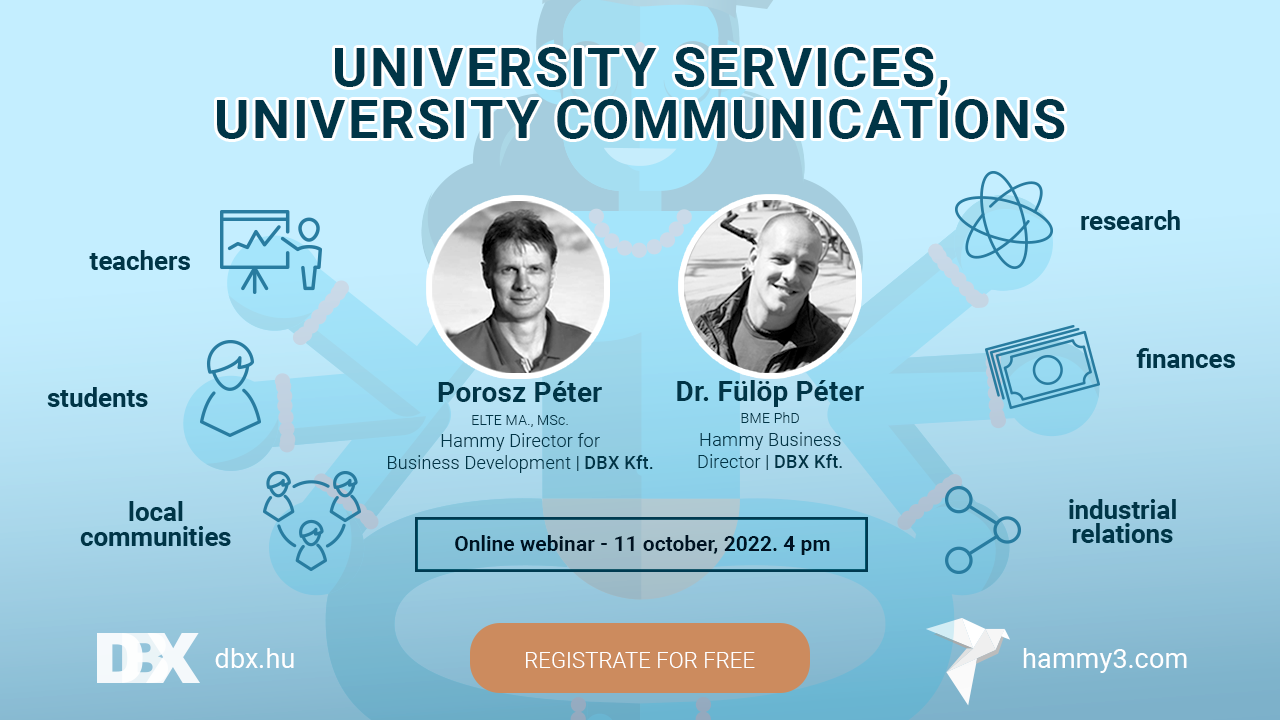 The renewal of the communication is the cornerstone of the foundation of a service university.
Our employees, students, industrial partners and local communities all expect up-to-date information from us, via digital channels. Sending messages isolated from each other through different channels will not achieve the desired effect, the lines of communication must be integrated.
But how can this be achieved? Is it really possible to manage e-mail, social media and postal correspondence in a unified manner? And what can we gain from it?
We kindly invite you to our webinar, where we will demonstrate in practice how a service provider university can communicate with its partners — world-class, in 2022, in Hungary.
Our speakers are experts in digital transformation:
Péter Porosz (ELTE MA., MSc.) - Business Development Director at DBX

Péter Fülöp, (BME PhD.), - Director of the Hammy Division at DBX.
Hide details